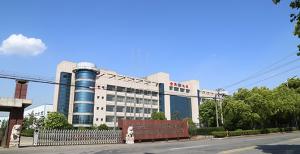 Since our company's founding in 1987, Jiangsu Jinrong Machinery Co. has been focused on the design and manufacturing of beverage machinery. We are proud to offer complete solutions for beverage producers with our beverage processing, bottling and packaging equipment. We provide machinery for all sorts of operations like water and soft drinks as well as for dairy, wine, seasonings and daily-use chemical products. Our major products cover linear rinser filler capper lines, fully automatic blow molding machines, bottle packaging equipment, water treatment systems and all sorts of sterilization equipment. Each of our high quality products is ISO9001:2008 and CE certified.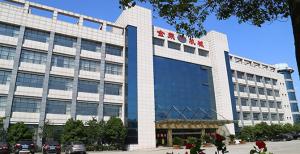 Jinrong has always placed great emphasis on the innovation of new technology in the development of beverage packaging machines and we have successfully integrated advanced systems to increase our market competitiveness. Our products have garnered praise in markets around the world including, Russia, South Africa, Vietnam, the Philippines, Malaysia, Pakistan and Canada.
We are not only proud of our cutting-edge beverage filling and packaging technology, but we also employ top of the line machining and testing equipment to perform the milling, planning, grinding and bending of our incredibly powerful machinery. These amazing production machines are the reason why we are able to guarantee the high level of quality of our products.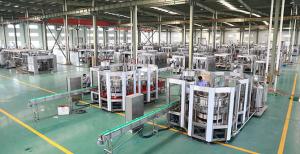 This also leads into another reason for our successful production abilities, our raw materials selection. Each piece of material that goes into our machinery is carefully selected in order to produce long lasting and highly efficient beverage processing equipment. Material selection is vital for the construction of the equipment itself along with the manufacturing of our spare parts and wear components. Also, each piece of equipment that leaves our facility is inspected and tested to ensure maximum product quality and safety upon delivery.
If you require assistance in regards to equipment selection, we work closely with customers to target their production needs and help choose the machinery that is right for them. Based on customer feedback, we also conduct further analysis in order to optimize our products and develop new ones.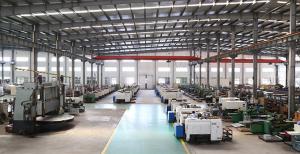 History
1987: Zhangjiagang Jinrong Machinery Co., Ltd. was founded.
1989: We became a specified manufacturer for China Packaging Machinery Company.
1990: We introduced German carbonated drink production line technology to the market.
1992: Juice production line technology was introduced fromItaly.
1998: Our sales exceeded 30 million RMB.
1999: We cooperated with a leading Chinese beverage producer on a project of 12000 bottles/h juice production line.
2001: We expanded our workshop and office building.
2003: Jinrong passed the ISO9001: 2000 certification test.
2005: Our sales exceeded 50 million RMB.
2006: 2 sets of 15000 b/h purified water line were exported to theUSand put into production.
2007: Jinrong obtained the CE certificate.
2008: We moved into a new office building and our company was renamed as Jiangsu Jinrong Machinery Co., Ltd. The same year, our sales reached 60 million RMB.
2009: Jinrong was honored as Jiangsu Province High-Tech Enterprise and built a R&D center. Our trademark was rated among the Jiangsu Province Famous Trademarks.
2011: Jinrong sales went up to 105 million RMB.
2013: Jinrong was rated as a Provincial Credit Enterprise.
2014: We exported a 20000 bottles/hour carbonated drink bottling line toMoldova.