Jinrong is one of the major members of the China Food and Packaging Machinery Industry Association (CFPMA). Located in Zhangjiagang city in the Yangtze River Delta, Jinrong's factory covers an area of more than 100,000 square meters. With more than 260 professional technicians in various fields, we have grown to be a specialized manufacturer of beverage packaging machinery. So far, our products have been ISO9001:2008 and CE certified. We have been one the major enterprises inthe Jiangsuexport base for beverage machinery and plastic machinery.
Office Building
Workshop
Workshop
Workshop
Manufacturing Strength
inrong has over 100 sets of machining equipment including water jet cutters, plasma cutters, laser cutters, CNC machining centers, etc. Among these pieces of equipment are precision machining centers from Chevalier, Daewoo, and other famous brands that can improve the precision components of our liquid filling machines. To ensure product quality, Jinrong purchases all raw materials from world leading suppliers.
Vertical Lathe
Vertical Machining Center
Waterjet Cutting Machine
CNC Machining Center
CNC Machining Center
CNC Machining Center
Laser Cutting Machine
Plasma Cutting Machine
We have sufficient storage space to house our spare parts for quick delivery after maintenance requests. Before delivery, each of our equipment is subject to commissioning, and tests by safety tester, noise detector, etc. so as to maximize product quality and safety.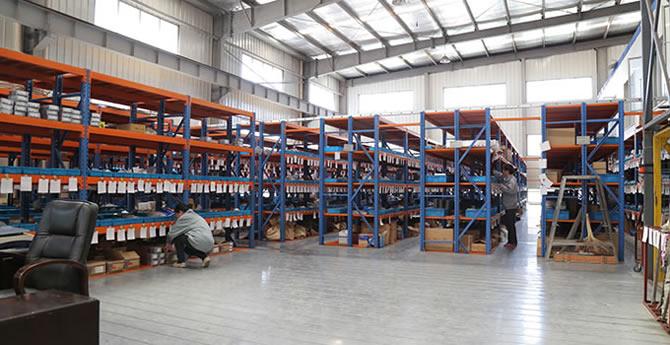 Spare Parts Warehouse
Technical Strength
The technical R&D department is one of the most important departments in Jinrong Machinery. It is mainly composed of the technical department, engineering department, electrical department and R&D department.
1) The technical department designs the machine according to customers' requirements and provides samples. During production, the department also enforces strict quality control on all components, so as to extend machine's service life.
2) The electrical department mainly designs the control parts of each machine, realizing a perfect combination in mechanical and electrical functions. Additionally, the sector performs adaptable designs to meet different requirements of the customers for machine control.
3) Our engineering department is responsible for designing process flow diagrams based on different drinks customers want to produce. According to the workshop drawing and floor area, it can create optimal layouts for beverage production lines.
4) The R&D department explores new product ideas and upgrades old product lines. They works hard on the development and innovation of beverage filling technologies.
Service Flow: Customer Requirements→ Technological Process→ Machine Design→ Manufacturing and Testing→ Check and Acceptance→ Operator Training→ Installation and Commissioning→ After-Sales Service
Technical Department
Engineering Department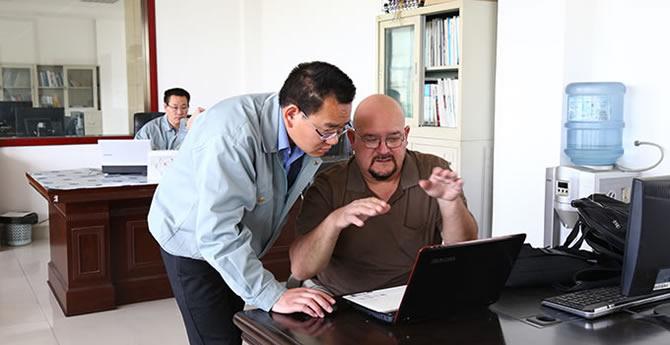 R&D Department
Production Testing and Quality Control
To make sure that we can achieve our goals, we have established a strict quality control system and have formulated a feasible product quality management solution to strengthen quality supervision and quality inspection.
ISO9001:2008 Certificate
Certificate for Measurement Conformity
STS Certificate
Management System
1. IQC
a. We take samples from questioned raw materials and send them to the quality inspection department for testing
b. Test the purchased components before sending them to storage
2. IPQC
a. Conduct initial inspection
b. QC in workshops carries out in-process testing
c. Enforce sampling tests to a batch of components at a proportion ratio of 10%-15%
3. FQC
a. QC for finished parts
b. Test during assembly process
c. Perform a full machine test
4. Test Methods
All kinds of measuring scales, instruments, test tools, etc. operated by our highly trained professionals.