Whatever beverages you are dealing with, whether it be water, soft drinks, beer, spirits, wine, coffee or tea, we have the filling and packaging solution. Our equipment allows you to use containers such as glass bottles, PET bottles as well as cans and gallon barrels. Our equipment gives you the most energy efficient and cost effective packaging solutions.
Our automated beverage production line covers water treatment systems, drink pretreatment systems, rinsing filling capping machines, blow molders, bottle conveyor systems, packaging equipment, etc. The whole beverage filling and packaging lines can conduct overall control for each product and carry out adjustments at anytime to reduce bottle damage and enhance production efficiency.
Juice Production Line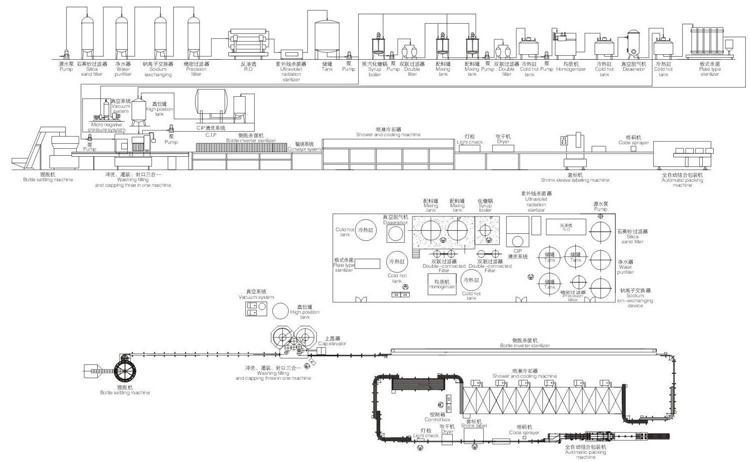 Carbonated Drink Production Line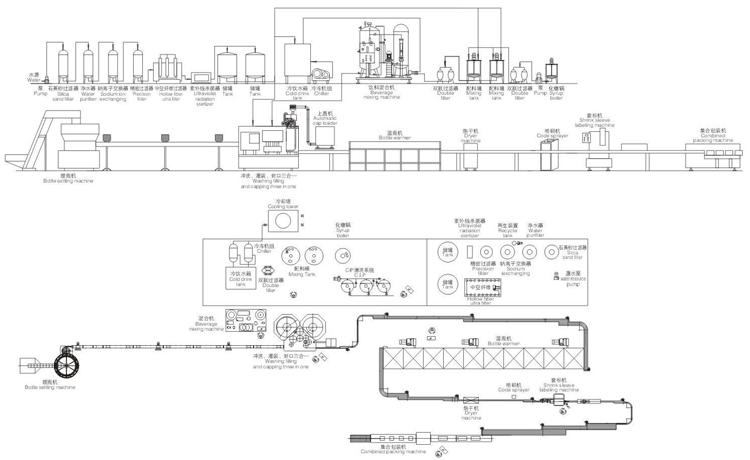 Mineral Water and Purified Water Bottling Line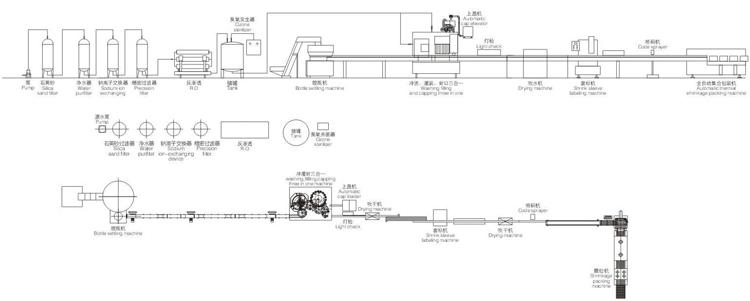 System Engineering and Project Management
We take pride in our diversified product portfolio. Our equipment covers water treatment, drink pretreatment, blow molding, rinsing filling and capping, labeling, conveying, packaging, etc. Our products cover all the needs of beverage producers and we make sure that we fill any gaps that may arise when it comes to market needs.
The system engineering is completed by an expert team. They will conduct a system design based on customer requirements so as to reach a combination of flexibility, efficiency and low cost in space utilization.
With an in-depth project management system, the project, combined with technology and business affairs enables us to establish better relationships with customers in order to better serve them.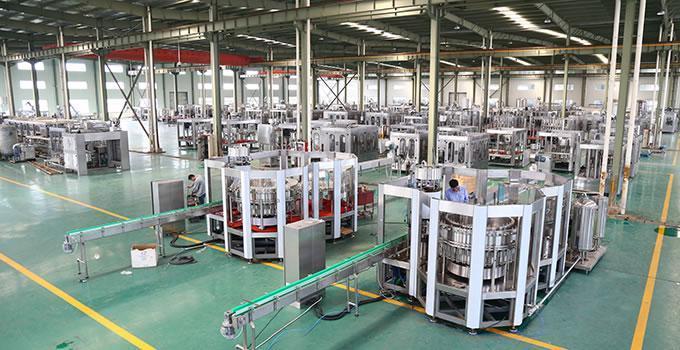 Equipment and Spare Parts
For production line upgrade purposes, we offer equipment that can be installed to improve production capacity.
We have a sufficient storage facility to house spare parts for quick replacement and repair if need be.