The rinsing filling capping machine is a three-in-one machine used in the filling application of non carbonated drinks. Fully automated, the rinser filler capper is ideal for filling purified water and mineral water in PET bottles and plastic bottles.
Features
1. The linear bottling machine provides easy adjustment for different bottles.
2. Using new type micro-negative pressure filling method, the bottle filling machine ensures high stability and reliability. Compared with the machines of same specifications, it offers larger benefits.
3. The rinsing filling capping machine runs automatically under the control of advanced OMRON PLC.
4. Bottle feeding is air operated. Bottle discharging is controlled by a frequency converter that interacts with the main converter to realize more stable and reliable discharging.
5. The beverage machinery carries out photoelectric detection on the running status of each part, thus ensuring high automation and ease of operation.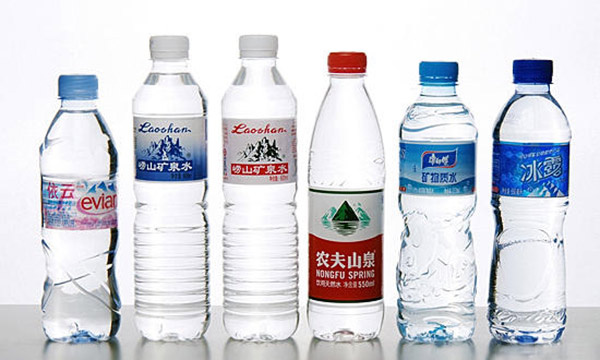 Model Selection
According to different bottle rinsing workstations, we offer 10 specifications of rinsing filling capping machine.
JR80-80-18 Rinsing Filling Capping Machine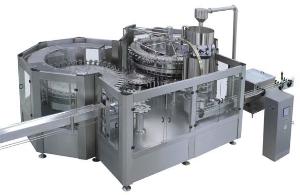 | | |
| --- | --- |
| Rinsing Heads | 80pcs |
| Filling Heads | 80pcs |
| Capping Heads | 18pcs |
| Production Capacity | 36000B/H |
| Machine Power | 15KW |
JR72-72-16 Rinsing Filling Capping Machine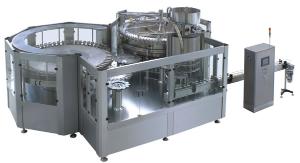 | | |
| --- | --- |
| Rinsing Heads | 72pcs |
| Filling Heads | 72pcs |
| Capping Heads | 16pcs |
| Production Capacity | 32000B/H |
| Machine Power | 11KW |
JR60-60-15 24000B/H Rinsing Filling Capping Machine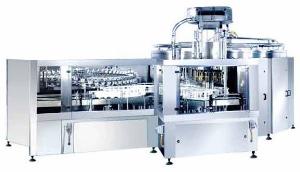 | | |
| --- | --- |
| Rinsing Heads | 60pcs |
| Filling Heads | 60pcs |
| Capping Heads | 15pcs |
| Production Capacity | 24000B/H ( 500ml) |
| Machine Power | 11kw |
| Total weight | 16500Kg |
| Dimensions (L x W x H ) | 6300(mm) x 4400(mm) x 2900(mm) |
JR50-50-12 20000B/H Rinsing Filling Capping Machine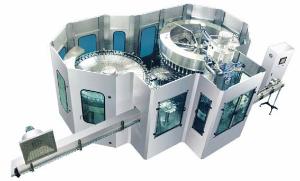 | | |
| --- | --- |
| Rinsing Heads | 50pcs |
| Filling Heads | 50pcs |
| Capping Heads | 12pcs |
| Production Capacity | 20,000B/H (500ml) |
| Machine Power | 11kw |
| Total weight | 13000Kg |
| Dimensions (L x W x H ) | 5200 (mm) x 3700 (mm) x 2900 (mm) |
JR40-40-10 18000B/H Rinsing Filling Capping Machine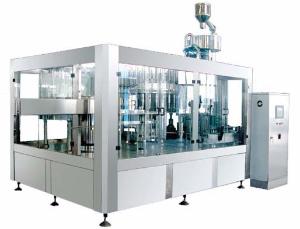 | | |
| --- | --- |
| Rinsing Heads | 40pcs |
| Filling Heads | 40pcs |
| Capping Heads | 10pcs |
| Production Capacity | 18000B/H ( 500ml ) |
| Machine Power | 7.5kw |
| Total weight | 9500Kg |
| Dimensions (L x W x H ) | 4300(mm) x 3300(mm) x 2900(mm) |
JR32-32-10 15000B/H Rinsing Filling Capping Machine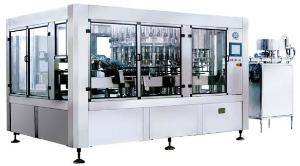 | | |
| --- | --- |
| Rinsing Heads | 32pcs |
| Filling Heads | 32pcs |
| Capping Heads | 10pcs |
| Production Capacity | 15000B/H(500ml) |
| Machine Power | 5.5kw |
| Total weight | 8000Kg |
| Dimensions (L x W x H ) | 3700(mm) x 2750(mm) x 3050(mm) |
JR18-18-6 8000 B/H Rinsing Filling Capping Machine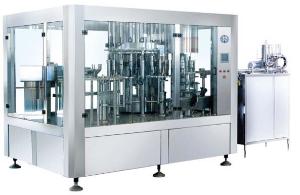 | | |
| --- | --- |
| Rinsing Heads | 18pcs |
| Filling Heads | 18pcs |
| Capping Heads | 6pcs |
| Production Capacity | 8000B/H (500ml) |
| Machine Power | 3kw |
| Total weight | 5000Kg |
| Dimensions (L x W x H ) | 2800(mm) x 2050(mm) x 2200(mm) |
JR16-16-5 6000B/H Rinsing Filling Capping Machine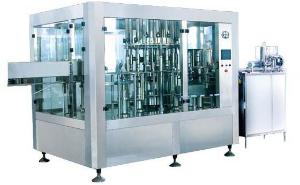 | | |
| --- | --- |
| Rinsing Heads | 16pcs |
| Filling Heads | 16pcs |
| Capping Heads | 5pcs |
| Production Capacity | 5000B/H (500ml) |
| Machine Power | 3kw |
| Total weight | 4500Kg |
| Dimensions (L x W x H ) | 2500(mm) x 1900(mm) x 2200(mm) |
JR14-12-4 3000B/H Rinsing Filling Capping Machine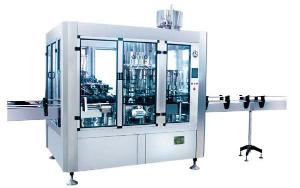 | | |
| --- | --- |
| Rinsing Heads | 14pcs |
| Filling Heads | 12pcs |
| Capping Heads | 4pcs |
| Production Capacity | 3000B/H (500ml) |
| Machine Power | 3kw |
| Total weight | 4000Kg |
| Dimensions (L x W x H ) | 2400(mm) x 1900(mm) x 2800(mm) |
JR25-25-6B/H Rinsing Filling Capping Machine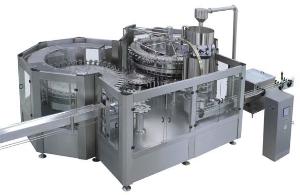 | | |
| --- | --- |
| Rinsing Heads | 25 |
| Filling Heads | 25 |
| Capping Heads | 6 |
| Production Capacity | |
| Machine Power | |
| Total weight | |
| Dimensions (L x W x H ) | |