Function:
The filling and capping machine for cans is a high speed can sealer that uses one pressure head with one primary roll and a secondary roll to realize double sealing. This makes the operation more adjustable. The drive power of the filling machine is fully adjustable and adaptable depending on the type of can and output requirements.
Model Selection
GDX20-4 12000B/H Filling Capping Machine (2-in-1)
This model of filler capper is suitable for isobaric filling and sealing of carbonated beverages. Adopting advanced machinery, electronics and pneumatic control technology, it has the features of stable filling, high speed, liquid level control and speed changing by frequency variation. With an optional remote control system, it is a perfect choice for middle-sized beer and beverage factories.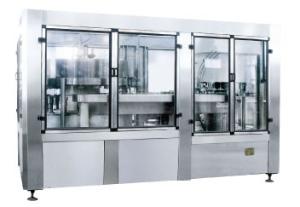 | | |
| --- | --- |
| Filling Heads | 20 |
| Sealing Heads | 4 |
| Product Capacity | 12,000B/H ( 500ml ) |
| Applicable Can Height | 65-160mm |
| Applicable Can Diameter | φ2.5-83mm |
| Machine Power | 5kw |
YGX12-4 6000B/H Filling Capping Machine (2-in-1)
The filling machine produced in our company adopts an advanced Italian fixed liquid surface filling valve, especially suitable for LV liquid filling, such as water, fruit juice, vegetable juice and other foaming liquids (beverages with protein: such as walnut, peanut and almond). Through changing different filling valves and positioning devices, zip-top cans, PET bottles and glass bottles can be filled.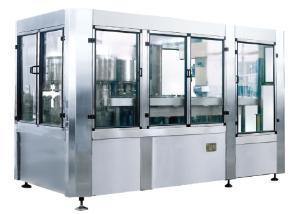 | | |
| --- | --- |
| Filling Heads | 12 |
| Sealing Heads | 4 |
| Product Capacity | 6,000B/H (500ml) |
| Applicable Can Height | 65-160mm |
| Applicable Can Diameter | φ2.5-83mm |
| Machine Power | 5kw |